Our
Teachers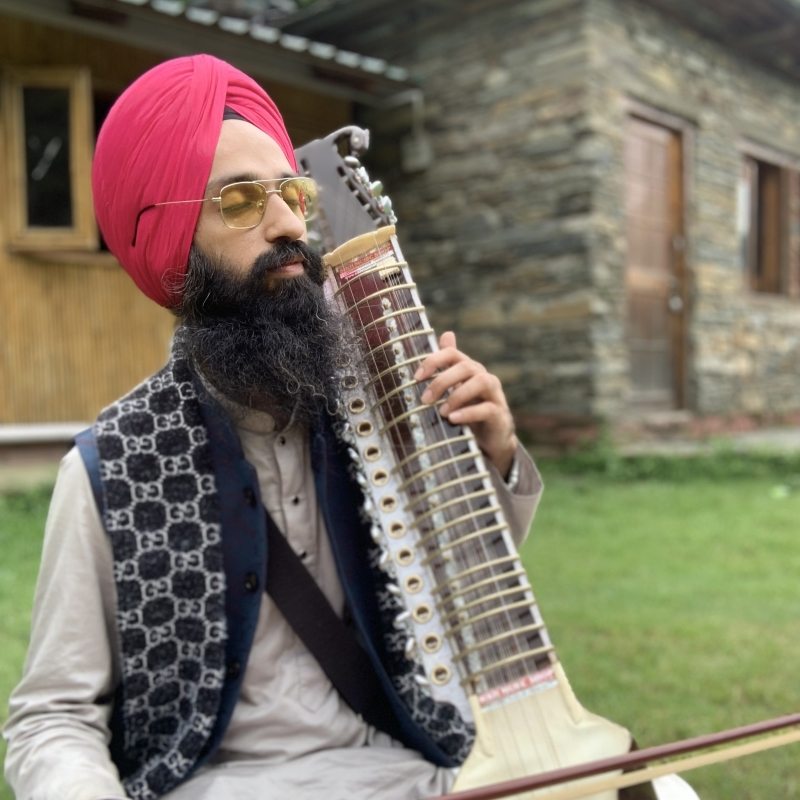 Gursharan Singh, a talented Sikh Musician, Instructor, and Dilruba Playback artist, has passionately pursued music since 2008. He is the head instructor and mentor at the Sikh School of Music, an institute dedicated to imparting knowledge of Sikh traditional instruments and Kirtan in ragas to enthusiastic students.
With a global reach, Gursharan Singh is mentoring students from 8 different nations, making the institute a truly international platform for learning.
Education
Gursharan Singh is a trained Dilruba player, having received Indian Classical Music instruction from the renowned Ustad Inderjit Singh ji Sitarist. His expertise in Sikh Music Ragas is attributed to his tutelage under Prof. Kartar Singh Ji, a master in the field. He is also a proud recipient of the 4-year Gurmat Sangeet Diploma on Sikh traditional instruments from Jawaddi Taksal.
Gursharan Singh's academic achievements include a Master of Arts in Sikh Music and Indian Classical Music from Sri Guru Granth Sahib World University, further adding to his vast knowledge and experience in the field of music.
Students
Take a look at performance of some of our students.
Learn
Contact
How can you reach us?
Market, SCO 8 & 9, Punjabi Bagh, Basant Vihar, Jawaddi Taksal, Ludhiana, Punjab 141013, India